(transcript)
Good afternoon, everyone!
I'm so happy to see you, Mr. Bill Liao. Thank you, Mr. Yohei Yasukawa, for inviting us to such a great opportunity.
Today I'd like to talk about CoderDojo Shinagawa Gotenyama. First, I'll look back on how I came to startup a dojo last year; then, I'll show you some highlights of the dojo; finally, I'll conclude with some of the vision we aim for through operating our dojo.
Before I encountered with this wonderful movement called CoderDojo, I always had been a big fan of Irish culture: Book of Kells, Guinness, whiskies, breathtaking scenery around the country, Celtic motifs, music, etc.
Of course, Ireland is not only a land of fairies and myths. Dublin is "Silicon Valley" of Europe, where a lot of famous tech companies are located, so-called "Silicon Dock".
I was wondering, "How are the young kids in Ireland learning IT skills?" and came across CoderDojo.
I had been working for a company named Round Table Com, Inc., which provides services related with ICT, Education & Active Web Solution, so I went straight to my boss, Mr. Tomio Yanagisawa, CEO of the company and told him about this worldwide movement called CoderDojo originated in Ireland.
His company's three core services are learning log, learning coach and learning style. With the help of ICT, we can collect and analyze students' learning log. Thereby, teachers can guide students in the right direction. The company has educated over 100 coaches. Students' learning styles are also analyzed and coaches help students to make learning plans according to their learning styles.
Once I told him about CoderDojo, he was excited, and we visited Mr. Yohei Yasukawa. He encouraged us to start our own dojo.
Finally, on August 26, 2018, the first session of CoderDojo Shinagawa Gotenyama was held at Meihokan High School Shinagawa Gotenyama SNEC.
Let me tell you about Meihokan, which is a very unique school. It was the very first online, distant learning school in Japan run by a private company. Mr. Yanagisawa co-founded this school in 2000. SNEC is Special Needs Education Center, a part of this organization. By favor of this institution, we can use their classrooms on weekends and open our CoderDojo.
Soon after our first session, we made a trip to Ireland. In Dublin, we visited CoderDojo Foundation and met the staff. Most of them are young ladies. And we met Mr. James Whelton, who created CoderDojo with Mr. Bill Liao, and drank beer together and had a talk for about half an hour.
To our joy, after 3 months, James had his trip to Japan and visited our Dojo. He met our Ninjas and Mentors. It was a stimulating session.
CoderDojo Shinagawa Gotenyama has 3 features.
1. International
One of our Ninjas and his family are from Iceland, and another Ninja and his family are from Russia. Some of our Ninjas and their family have experience of living abroad and fluent in English. Some of them, including myself, are registered as volunteer members of CoderDojo translation.
2. Team PBL
We have seen excellent projects created by dojos all over Japan. Most of those projects are personal projects. At CoderDojo Shinagawa Gotenyama, we encourage our Ninjas to make a team and develop their products in cooperation with each other.
3. Parents Involvement
I have heard that at some dojos, parents are not allowed to be in the room during sessions. On the contrary, at our dojo, parents are encouraged to work together with kids, and it is making good effects on both sides.
I'd like to conclude my presentation with this message.
Through CoderDojo activities, we aim for a world where no one left behind.
Quality education: No need for explanation?
Gender equality: We have some girls at our dojo. We hope them to bring more girls and teach them "Coding is fun."
And we hope, after 5 years, 10 years, our Ninjas make innovations in their future society and change the world.
Also, one of the good things about CoderDojo is locality. Each dojo is connected to the area. I hope our dojo makes contribution to Shinagawa area.
CoderDojo is an excellent model for partnership. I hope more and more dojos will start in Japan and all over the world.
About CoderDojo, see here.
CoderDojo Shinagawa Gotenyama
Time: 4:00 p.m – 6:00 p.m
Place: Meihokan High School Shinagawa Gotenyama SNEC, 2F Wada Bldg., 6-7-22 Kitashinagawa, Shinagawa, Tokyo, Japan
Next session:
#47 on Saturday, November 25, 2023 (on-site & zoom)
Past sessions:
#46 on Saturday, October 28, 2023 (on-site & zoom)
#45 on Saturday, September 23, 2023 (on-site & zoom)
#44 on Saturday, August 26, 2023 (on-site & zoom)
#43 on Saturday, July 15, 2023 (on-site & zoom)
#42 on Saturday, June 24, 2023 (on-site & zoom)
#41 on Saturday, May 13, 2023 (on-site & zoom)
#40 on Saturday, April 22, 2023 (on-site & zoom)
#39 on Saturday, March 25, 2023 (on-site & zoom)
#38 on Saturday, February 18, 2023 (zoom)
#37 on Saturday, January 21, 2023 (on-site & zoom)
#36 on Saturday, December 17, 2022 (on-site & zoom)
#35 on Saturday, November 19, 2022 (on-site & zoom)
#34 on Saturday, October 22, 2022 (on-site & zoom)
#33 on Saturday, September 24, 2022 (on-site & zoom)
#32 on Saturday, August 20, 2022 (on-site & zoom)
#31 on Saturday, July 23, 2022 (zoom)
#30 on Saturday, June 25, 2022 (on-site & zoom)
#29 on Saturday, May 21, 2022 (on-site & zoom)
#28 on Saturday, April 23, 2022 (on-site & zoom)
#27 on Saturday, January 22, 2022 (zoom)
#26 on Saturday, December 18, 2021 (zoom)
#25 on Saturday, November 20, 2121 (on-site & zoom)
#24 on Saturday, October 16, 2021 (on-site & zoom)
#23 on Saturday, September 25, 2021 (zoom)
#22 on Saturday, April 3, 2021 (on-site & zoom)
#21 on Saturday, November 14, 2020 (on-site & zoom)
#20 on Saturday, August 22, 2020 (Zoom)
#19 on Saturday, July 4, 2020 (Zoom)
#18 on Saturday, May 23, 2020 (Zoom)
#17 on Saturday, April 4, 2020 (Zoom)
#16 on Saturday, February 22, 2020
#15 on Saturday, January 25, 2020
#14 on Saturday, December 14, 2019
#13 on Saturday, November 2, 2019
#12 on Saturday, September 14, 2019
#11 on Saturday, August 24, 2019
#10 on Saturday, July 27, 2019
#9 on Saturday, June 8, 2019
#8 on Saturday, May 11, 2019
#7 on Saturday, April 20, 2019
#6 on Saturday, March 16, 2019
#5 on Saturday, January 26, 2019
#4 on Saturday, December 1, 2018
#3 on Saturday, October 27, 2018
#2 on Saturday, September 29, 2018
#1 on Sunday, August 26, 2018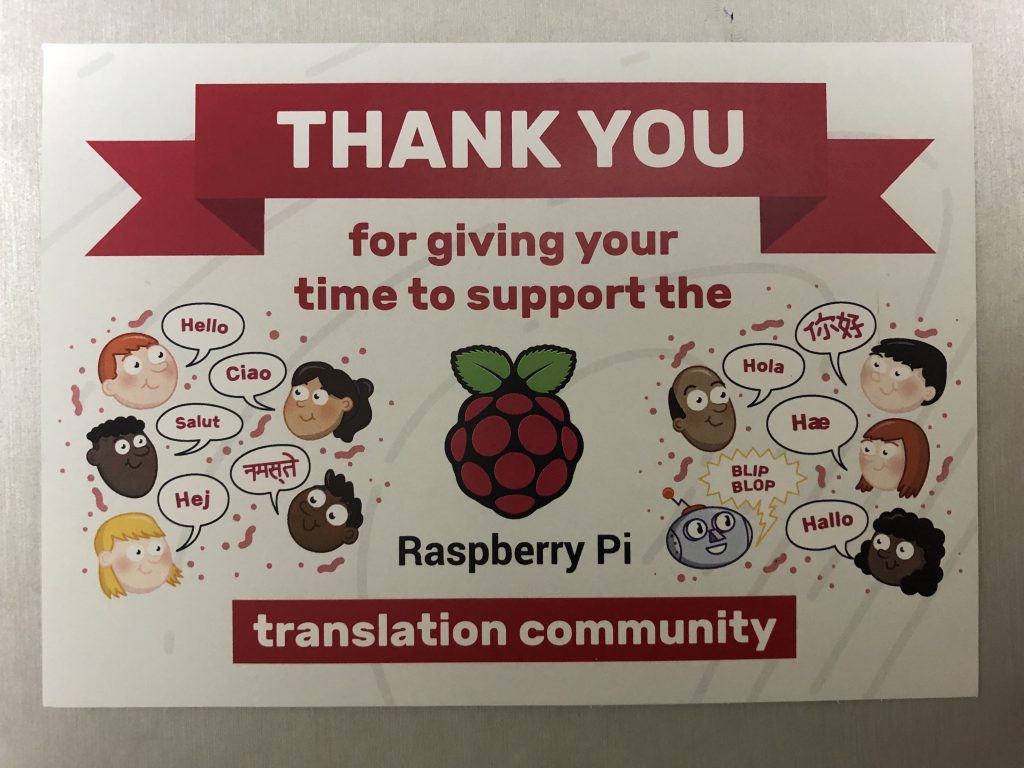 Contact:
mail to: shinagawa.jp@coderdojo.com
or fill in the form and send to us!